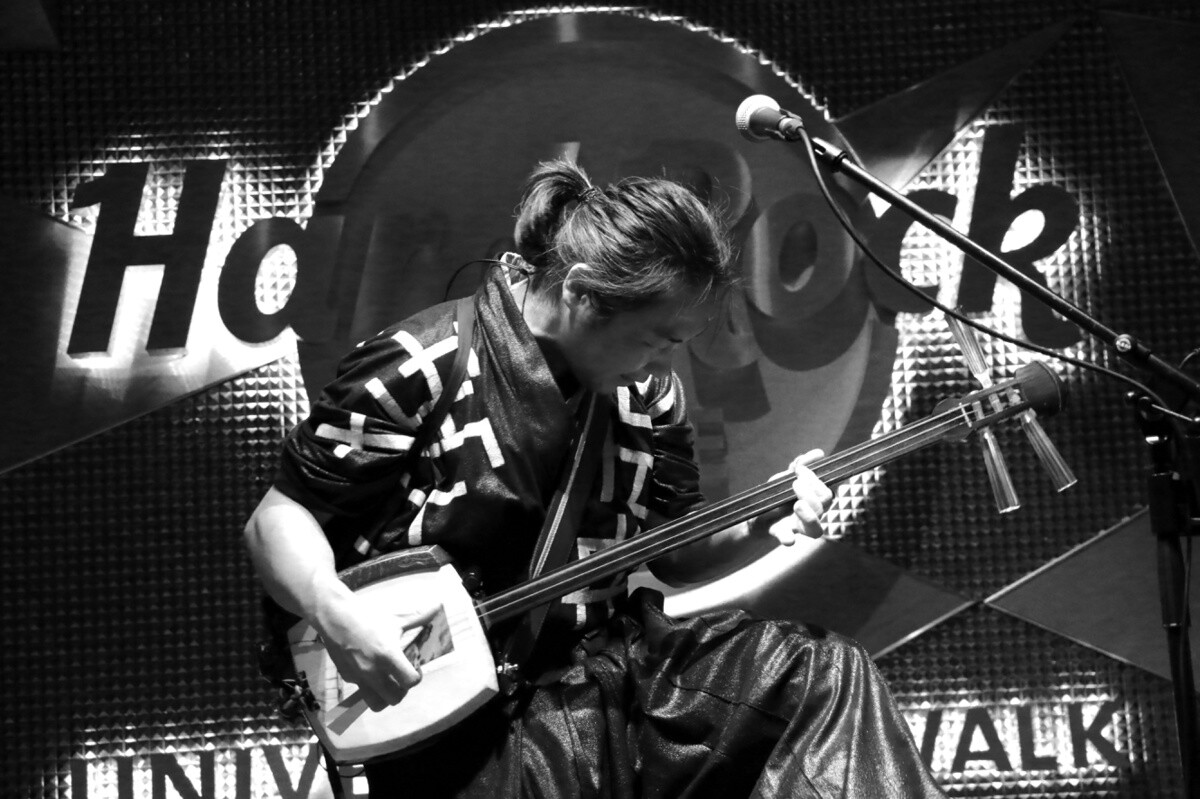 date_range 06.21 (Sun) 19:00 ⇨ 06.24 (Wed)
grade Live / Instrumental / Anime

Shamisen/Concert/Manga/Anison/Rock/Traditional
ONLINE SHOW
The first online live performance of "Keisho Ohno", who will continue to be active all over the world!
We will send you classical songs and original shamisen ROCK, as well as covers for Anime songs.

*This online live performance starts at 19:00 on June 21, Japan standard time.


Keisho Ohno Profile

Performed in over 100 cities in 46 countries around the world
〝Keep traditional music while destroying it〟

Born in Niigata City, he started Tsugaru Shamisen at the age of 8 and attacked 〝Natori〟 at the age of 12.
At the age of 14, he was recognized by Chikuzan Takahashi, the first generation, and became the "takeover mainstream successor."
In 2006, he made his first ever appearance as a Tsugaru Shamisen player in the world's largest live event " SXSW " (South by Southwest), and he made a great success in the US tour.
2007 "Shamisen Soul! ~Shami Spirits~ major debut in ".
2010 years FIFA showcase performance on behalf of Japan at the World Cup in South Africa reception.
Debuted in Europe in 2011 with "KAMOME ".
Performed on behalf of Japan at the African Development Conference ( TICAD ) held in Ethiopia in 2013 and the Organization for Economic Co-operation and Development ( OECD ) Ministerial Conference held in Paris in
2014 .
In 2018, they will perform at "Japonisme 2018 -Sounds that Resonate-" held in Paris in collaboration with both Japan and France .
In 2019, he has performed in more than 100 cities in 46 countries around the world, including performing at the "Cervantino International Art Festival", the largest international art festival in Latin America, and is a true Tsugaru Shamisen player who is active on the world stage.


*Registration to the electronic ticket sales platform ZAIKO is required.
*Electronic tickets can be purchased until 19:00 on Wednesday, June 24, Japan standard time.
*The distribution URL can be viewed only with the purchased ZAIKO account.
*Even if you share the URL or post to SNS, you can only view it with your ZAIKO account.
*If you watch it from the middle, it will be a live distribution from that point, and you cannot rewind and play it back during live distribution.
*After delivery, ticket buyers will be able to view the archive for 3 days.
*Performance time will be about 45 minutes.
*Regarding the viewing environment, it is greatly affected by the status of the internet connection you are using.
Please watch with the load on your line as low as possible.
*We will take measures against infectious diseases at live concerts without an audience, but depending on the situation of infectious diseases in the future, we may stop the performance or change the live content (performance method, set list, etc.).